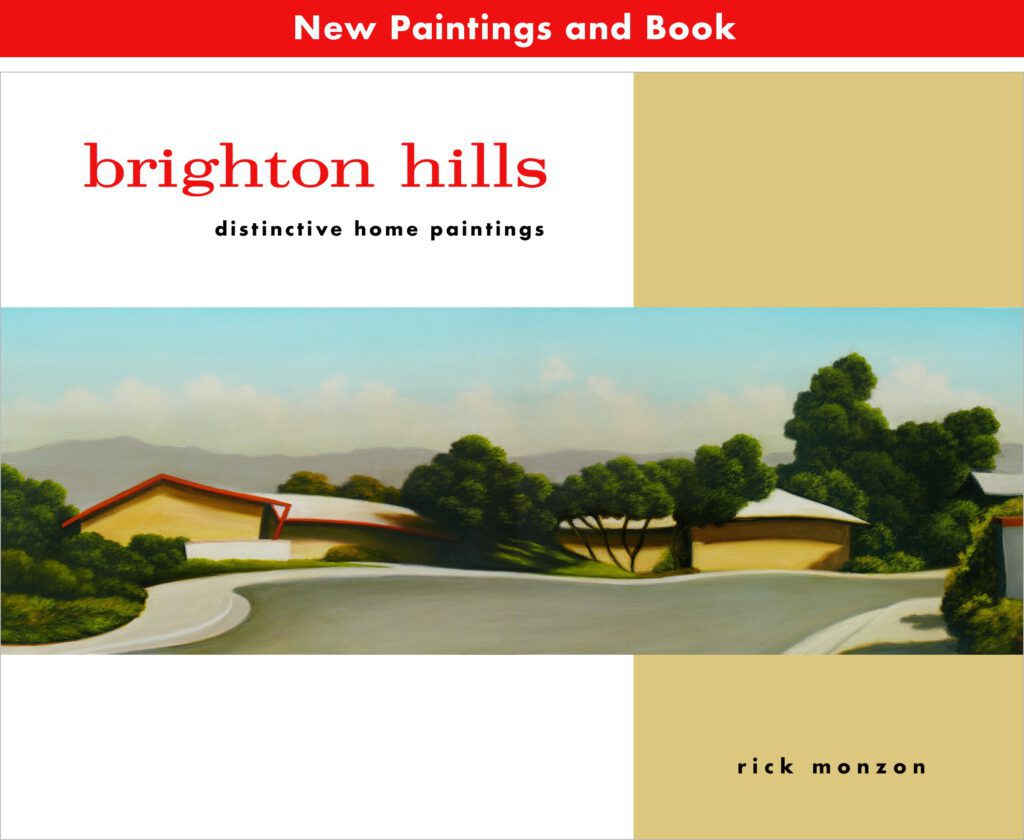 Brighton Hills is a series of paintings named after the 1961 tract home development I grew up in. The suburban Los Angeles neighborhood was part of the post WWII housing boom that resulted in thousands of similar developments across the country.
The five paintings below are the first in a larger series of works.
They are featured in a 22 page softcover book that is pictured below.
I am currently seeking art gallery or dealer representation.

San Gabriel Valley 1961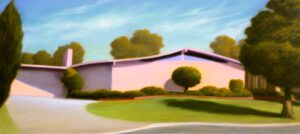 The Newcastle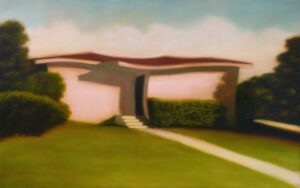 The Sheffield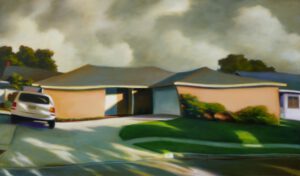 The Manchester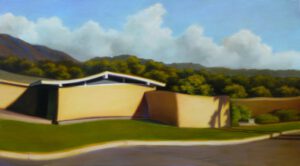 The Birmingham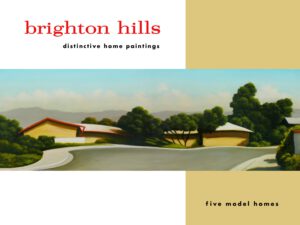 The Book